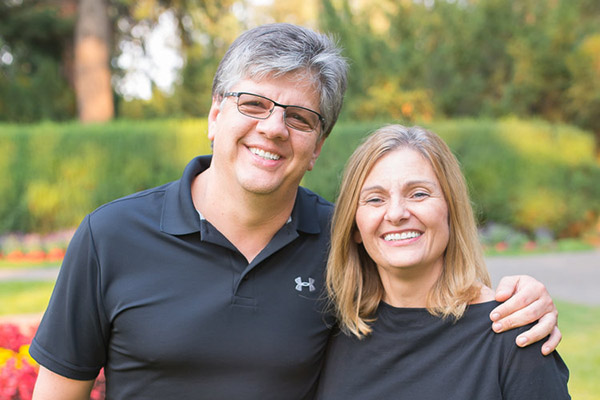 As a dentist, my goal is to provide high-quality, modern, and compassionate dental care. I strive to make every visit and each procedure timely, affordable, and comfortable. Patients deserve dental treatment that not only improves their oral health but keeps them smiling while they're in the chair!
I enjoy serving our diverse and dynamic community, and have a special consideration for those people who are part of the military family. Our patients bring wonderful stories, adventures, and experiences to the practice, and I appreciate being included in their lives.
Education and Experience
Bachelor of Science in chemistry – University of Southern California
Doctorate of Dental Surgery – Loma Linda University
My professional interests include placing and restoring dental implants, removing wisdom teeth, endodontics (root canals), and same-day tooth replacements with CEREC®.
Dentistry is a constantly changing field: developments in techniques, materials, and technology occur at a rapid pace, and it's up to me to stay current on the changes. Through continuing education, including seminars, conferences, and lectures, I stay abreast of new developments.
Patients deserve the best advanced care. My postgraduate studies and my position as an adjunct professor at Loma Linda University ensure that I deliver it!
Beyond the Practice
My greatest blessing and accomplishment is Mihaela, my wife since 1990, and two grown children. When I'm not working, I like to travel and ski, and I am trying to learn how to play golf. It's taking significantly longer than I expected!
I also spend time volunteering with several local and international charities, to give back to those who are less fortunate.