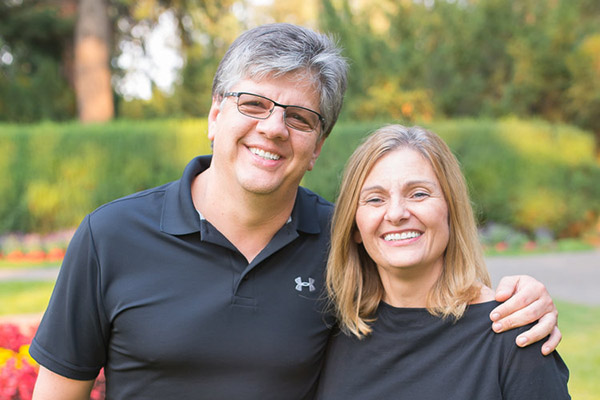 As a dentist, my commitment is to providing high-quality, conservative dental care in a welcoming and caring environment. I want each patient to always be comfortable, to be informed and engaged with their oral healthcare, and to be confident in the dental services I provide.
Serving this dynamic, diverse community is an honor. I appreciate the trust patients place in my team and our practice. Our goal is to find the dental solutions that fit an individual's specific needs and to make that dental care affordable and worry-free.
Education and Experience
I was drawn to the dental field from a desire to help people lead healthier and happier lives. Oral health is an integral part of overall wellness and by taking care of their mouth patients can improve their body's health and self-confidence.
I graduated from the University of Southern California with a Bachelor of Science in Chemistry and obtained my Doctorate of Dental Surgery (DDS) at Loma Linda University.
My professional interests including placing and restoring dental implants, removing wisdom teeth, and endodontic therapy (root canals). I also have a passion for same-day tooth replacements with CEREC®.
Whether relieving pain, crafting a natural-looking and functional restoration, or offering personalized dental health education, my focus is always on what is best and right for the individual. By placing the patient's wellbeing at the forefront, and working with them to identify the correct treatment for their needs, I am able to build trust. Out of that trust grows a relationship and I value that connection above all.
Professional Affiliations, Continuing Education, and Activities
I am a member of the:
American Dental Association
Washington State Dental Association
Spokane District Dental Society
These organizations offer numerous opportunities for professional education, allowing me to learn from leading practitioners and researchers. This is essential, as dentistry is a constantly changing field: developments in techniques, materials, and technology occur at a rapid pace and it's up to me to stay current on the changes. Through active continuing education – conferences, meetings, lectures – and reading the latest literature, I stay abreast of new developments.
Patients deserve evidence-based dental care, utilizing proven techniques and technologies. My dedication to ongoing postgraduate education, and my position as an adjunct professor at Loma Linda University, ensure I deliver it!
Beyond the Practice
Family is my greatest personal passion. My wife since 1990, Mihaela, and I have two grown children. Time with them, and our extended family and friends, is a priority when I'm not helping patients. We enjoy traveling and boating and I'm an avid golfer, as well.