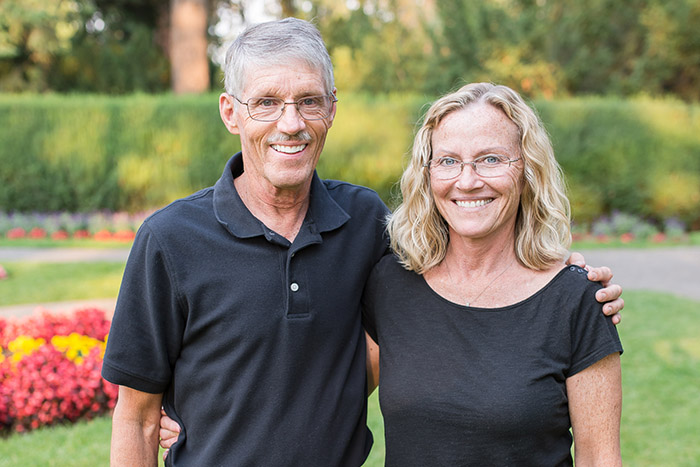 In the many years I've practiced dentistry, I've done everything possible to exceed patient expectations and help people achieve their desired outcomes. Being a dentist allows me to touch many lives: helping each person become healthier and look and feel better, and to do so comfortably.
Today's dentistry — what we do, how we do it, and the results — never fails to astound me. Leading-edge techniques allow us to save and restore teeth, immediately relieve pain, and create smiles that are stable, functional, and attractive.
I treasure the long-term connections that have grown between my staff, our patient families, and myself. Our community is vital and thriving, and I'm glad to be part of keeping people healthy and smiling!
Education and Experience
Undergraduate degree in biology – Eastern Washington University
Doctorate of Dental Surgery – University of Washington Dental School
Each year I complete many hours of continuing dental education, to stay current with new and emerging technologies, materials, and techniques. Now is an exciting time to be practicing dentistry: ongoing advances provide us with many new, effective, efficient, and comfortable options.
Our patients have come to trust the practice to deliver the most advanced, appropriate care for their dental needs. Through continuing education, I ensure they are pleased with the service we provide.
Beyond the Practice
I grew up here in the Spokane Valley and now live in Medical Lake with Pat, my wife of more than 20 years. My daughter Kara and our granddaughter, as well as our son Kyle and his wife, live in Spokane.
What do I do for fun when not in the office? I fly and fall out of airplanes! Yes, I'm the proud owner of West Plains Skydiving in Ritzville.